We're unlike any other bank or financial institution you've ever experienced
We might not be the size of a high street bank, but we have a huge amount of experience and our own money to lend.
But of course we don't lend to anyone – that money still needs to be paid back. We just look at people differently. We take time to hear about your personal situation. Then we base our decisions on what you can afford and what you can secure the loan against, not on what a computer tells us to say.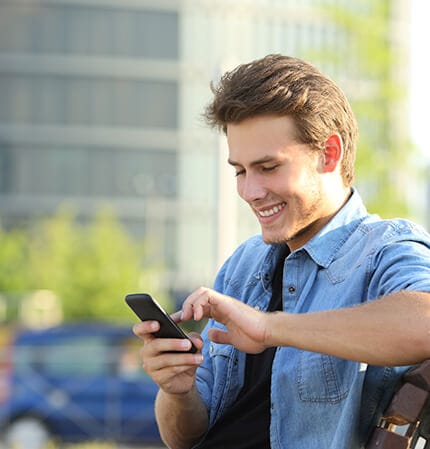 100% NZ owned and operated since 2003
Founded by Dave in 2003, we're a finance company built on people and not computers. Following a successful international career, Dave wanted to come home to New Zealand and do something different.
Dave had already decided some things just weren't fair. Why was it that banks stuck so rigidly to their lending guidelines and forgot that they were talking to people facing their own individual situations? How was it that people who usually pay their loans back on time were often turned away?
Admiral Finance is different. Our team are experts, not only in the financial industry, but also in how to listen to, and help, our customers. We're also NZ locals – based right here in Christchurch – so we understand the demands that our customers are facing right now.
We're a responsible lender, committed to improving standards in the loan industry
Admiral Finance is a Registered Financial Adviser, which means that we are qualified to provide advice to our customers on consumer credit contracts, and we follow responsible lending practices to ensure that we only lend funds to customers who can afford to pay them back. We belong to the Insurance and Financial Services Ombudsmen to provide our customers with independent dispute resolution advice for any of our products and services.
We are also committed to improving standards across the loan industry to encourage a greater focus on understanding the needs of people when setting financial regulations. To this end, Dougal is using his role as President of the Canterbury Branch of the New Zealand Credit and Finance Institute to spread his word and try and affect the changes that the industry needs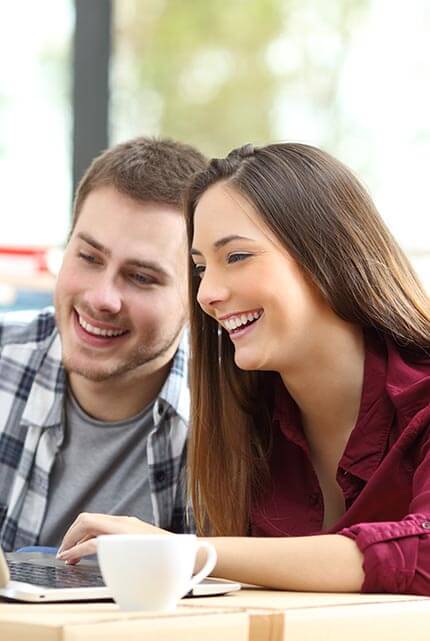 Why Choose Admiral Finance For Your Next Loan?
Borrow From A Company You Can Trust
Our staff are locals who understand the financial demands of living in New Zealand. We'll treat you with respect, outline your best options, and give you a fair loan that suits your personal circumstances. You can even come and visit us in our Christchurch office.
Get The Funds You Need Within 24-Hours
Apply for a loan & get approval within minutes, subject to the responsible lending code and affordability, & your funds are often released same day.
Competitive Loans That Suit Your Lifestyle
You can potentially save thousands with an Admiral Finance loan. Our rates are extremely competitive, and designed to suit your lifestyle and budget. So you can rest assured that when you apply for an Admiral loan you're improving your life and financial situation, not just adding another financial burden.

Flexible Options For All Financial Situations
Admiral is run by real people, not computers. So when we consider your application we'll review your current situation and ability to pay without focusing on your past. Even if you've had difficulties securing funds in the past, it's quite possible we can find a flexible solution for your situation.
Applying is easy
step 1
Apply in only 5 minutes online, or give us a call to discuss on our Freephone number 0800 200 261
step 2
One of our friendly team will personally assess your application and be in touch within 60 minutes* (during business hours & subject to the responsible lending code)
step 3
If you're loan is approved, we'll release your funds, within 24hrs directly into your account subject to the responsible lending code & affordability.
If you want to talk to one of our friendly team about your loan, give us a call now for free on 0800 200 261. Or, if you're in Nelson, Dunedin, Invercargill, Timaru, or in and around Christchurch, we can even send someone over to see you at home.
With us, getting finance from $1,000 – $50,000 couldn't be easier
Save thousands
over the course of your loan competitive rates
Enjoy flexible payment
options that suit your lifestyle and pay cycle
Get a zero-deposit loan
secured by a vehicle, household items, or property
And get approved fast
in as little as 60-mins*. Get back to enjoying life, not focusing on bills, subject to the responsible lending code & affordability.
If you want to talk to one of our friendly team about your loan, give us a call now for free on 0800 200 261.
Lending criteria, terms and conditions, and fees apply to all Admiral Finance personal loans.