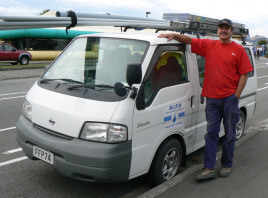 Michael
Michael borrowed $8,750 to purchase a van for his new business
He applied over the phone on Wednesday and had an approval the next morning. Michael was able to buy the perfect van for his business.Michael first started with Admiral Finance 6 years ago when he and his family moved from Queenstown to Christchurch. The family searched for the ideal family home, and when they found it, Admiral Finance, helped them with the relocation costs so they could get established in Christchurch.Michael had also applied for a car loan through the car yard's preferred finance company. After 4 days of answering questions and providing information, he still hadn't been given an answer. Michael then called Admiral Finance who approved his car loan the very same day! So when it came to buying a van for his business, Admiral Finance was the obvious choice.
"Admiral Finance are definitely the only finance company we would deal with in the future. They provide an excellent, hassle-free service and are very user friendly. I would seriously advise people to approach them if they need finance."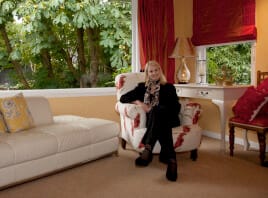 Jan
Jan needed $1500 to buy some furniture for her home
Jan is a lady with her hands full. She manages a pharmacy during the day and has dogs and home renovations that keep her busy after hours. She wanted to buy some new furniture for her home. Jan called on Friday and had her loan approved the same day.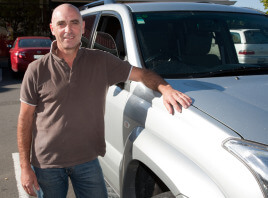 Brian
Brian needed $700 for urgent car repairs
Brian's car broke down in the car park at the local supermarket. With steam bellowing everywhere, it was obvious that the engine had overheated and needed urgent repair. Brian saw an advertisement for Admiral Finance in the newspaper and called us. As Brian worked full-time as the operations manager for a paper company, he was unable to sign the legal documents during work hours. So we went to him after hours and signed him up right there and then. We also gave him the money straight away.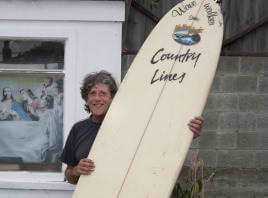 Stuart
Stuart borrowed $500 to pay school fees
Stuart first started with Admiral Finance seven years ago after he had separated from his partner and needed to start over. He didn't have a lot of security at the time and offered his goldfish and tank as part of the collateral! Despite this, Admiral Finance were able to find a solution that worked for him. "There were no problems at all, the mobile manager came direct to my house to sign up the contract. The people are friendly and the access to loans is easy. They don't take long to get."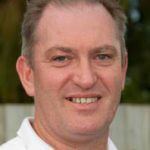 Brent
Brent borrowed $14,000 for debt consolidation
Brent is a busy man. He runs the kitchen in a dementia rest home and has just finished building a new home. Between landscaping and spending time with his family, he has little time for anything else. But the one thing Brent did have time for was giving his family the Christmas and holidays they deserved. Putting these expenses on the credit card seemed easy at the time. But after many months of credit card payments, Brent had paid very little of the debt off. He thought that a loan would help him better manage his finances.Brent first approached his bank because he had a sizable mortgage with them. But the bank weren't interested. So Brent called Admiral Finance and we said yes. We worked out a way that Brent could repay the money with payments coinciding with his payday. We got him the $14,000 and Brent was able to pay off his credit cards straight away.

Ani
Ani needed $500 to give her kids a great Christmas
Christmas is such an expensive time of year. Ani was concerned she wouldn't have enough money to give her three kids a great Christmas, plus pay for all those unexpected bills that pop up at this time. Ani called us just before Christmas. She applied for a top-up and was approved and got the money the same day. We were able to make Christmas a truly enjoyable time for Ani and her family, free of any money worries.

Marlene
Marlene needed $800 to travel to her daughter's wedding.
Marlene's son was ill with Spina Bifida and caring for him had depleted Marlene's funds. Her daughter was getting married in Whangarei and Marlene really wanted to be there. But she couldn't afford to travel north. When Marlene found an ad for Admiral Finance in the newspaper, she decided to give us a call. We helped her through the application process and quickly approved her loan the same day. Marlene was able to be there for her daughter's big day.
Why Choose Admiral Finance For Your Next Loan?
Borrow From A Company You Can Trust
Our staff are locals who understand the financial demands of living in New Zealand. We'll treat you with respect, outline your best options, and give you a fair loan that suits your personal circumstances. You can even come and visit us in our Christchurch office.
Get The Funds You Need Within 24-Hours
Apply for a loan & get approval within minutes, subject to the responsible lending code and affordability, & your funds are often released same day.
Competitive Loans That Suit Your Lifestyle
You can potentially save thousands with an Admiral Finance loan. Our rates are extremely competitive, and designed to suit your lifestyle and budget. So you can rest assured that when you apply for an Admiral loan you're improving your life and financial situation, not just adding another financial burden.

Flexible Options For All Financial Situations
Admiral is run by real people, not computers. So when we consider your application we'll review your current situation and ability to pay without focusing on your past. Even if you've had difficulties securing funds in the past, it's quite possible we can find a flexible solution for your situation.
Applying is easy
step 1
Apply in only 5 minutes online, or give us a call to discuss on our Freephone number 0800 200 261
step 2
One of our friendly team will personally assess your application and be in touch within 60 minutes* (during business hours & subject to the responsible lending code)
step 3
If you're loan is approved, we'll release your funds, within 24hrs directly into your account subject to the responsible lending code & affordability.
If you want to talk to one of our friendly team about your loan, give us a call now for free on 0800 200 261. Or, if you're in Nelson, Dunedin, Invercargill, Timaru, or in and around Christchurch, we can even send someone over to see you at home.
With us, getting finance from $1,000 – $50,000 couldn't be easier
Save thousands
over the course of your loan competitive rates
Enjoy flexible payment
options that suit your lifestyle and pay cycle
Get a zero-deposit loan
secured by a vehicle, household items, or property
And get approved fast
in as little as 60-mins*. Get back to enjoying life, not focusing on bills, subject to the responsible lending code & affordability.
If you want to talk to one of our friendly team about your loan, give us a call now for free on 0800 200 261.
Lending criteria, terms and conditions, and fees apply to all Admiral Finance personal loans.